Talks by Asher Berlin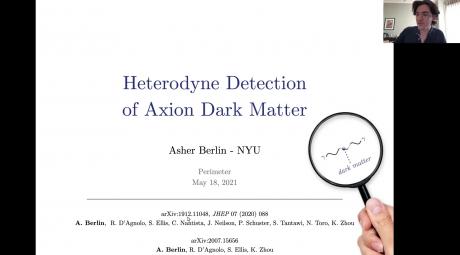 Detecting ultralight axion dark matter has recently become one of the benchmark goals of future direct detection experiments. I will discuss a new idea to detect such particles whose mass is well below the micro-eV scale, corresponding to Compton wavelengths much greater than the typical size of tabletop experiments. The approach involves detecting axion-induced transitions between two quasi-degenerate resonant modes of a superconducting accelerator cavity.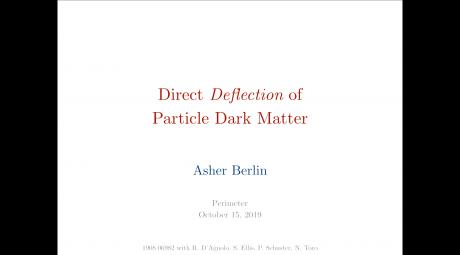 Detecting light dark matter that interacts weakly with electromagnetism has recently become one of the benchmark goals of near-term and futuristic direct detection experiments. In this talk, I will discuss an alternative technique to directly detecting such particles below the GeV-scale. The approach involves distorting the local flow of dark matter with time-varying fields and measuring these distortions with shielded resonant detectors, such as LC circuits.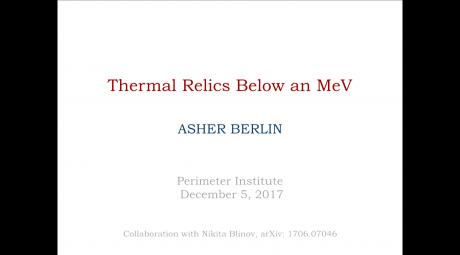 I will discuss a class of models in which thermal dark matter is lighter than an MeV. If dark matter thermalizes with the Standard Model below the temperature of neutrino-photon decoupling, constraints from measurements of the effective number of neutrino species are alleviated. This framework motivates new experiments in the direct search for sub-MeV thermal dark matter and light force carriers.