Talks by Hongwan Liu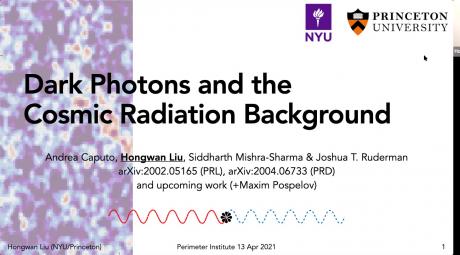 The dark photon is a well-motivated extension of the Standard Model which can mix with the regular photon. This mixing is enhanced whenever the dark photon mass matches the primordial plasma frequency, leading to resonant conversions between photons and dark photons. These conversions can produce observable cosmological signatures, including distortions to the cosmic radiation background.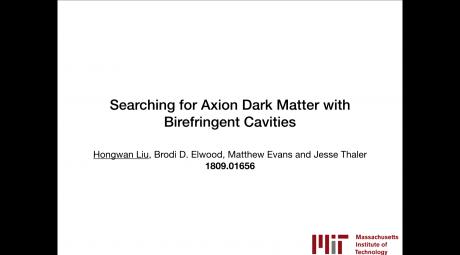 Axion-like particles are a broad class of dark matter candidates which are expected to behave as a coherent, classical field with a weak coupling to photons. Research into the detectability of these particles with laser interferometers has recently revealed a number of promising experimental designs. Inspired by these ideas, we propose the Axion Detection with Birefringent Cavities (ADBC) experiment, a new axion interferometry concept using a cavity that exhibits birefringence between its two, linearly-polarized laser eigenmodes.